14 Ways to Improve Your Child's Reading Habits
June 2, 2021

Posted by:

lachiethomas

Category:

News
To be successful, children need to develop a good reading habit. Reading is an essential skill for children to thrive in today's world. Reading strengthens vocabulary, enhances span of concentration, and fosters better critical thinking. Reading skills not only are educationally beneficial to children but they are necessary for long-term life success.
Epic can help you develop your child's reading behavior.
It's a platform designed just for kids to improve their reading habits. Epic is the leading digital reading platform built on a collection of 40,000+ popular, high-quality books from 250+ of the world's best publishers that safely fuels curiosity and reading confidence for kids 12 and under.
Why Does My Child Dislike Reading?
Not everybody enjoys reading. Many common grounds kids don't like reading include:
Your child thinks reading is a task
Your child has trouble reading
Your child feels bored reading
Your child didn't find the appropriate book
The great thing is when you find out the reason why your child dislikes reading, you can solve the problem and start making reading more interesting to them.
Here are some effective ways to improve your child's reading habits:
1. Read With Them From an Early Age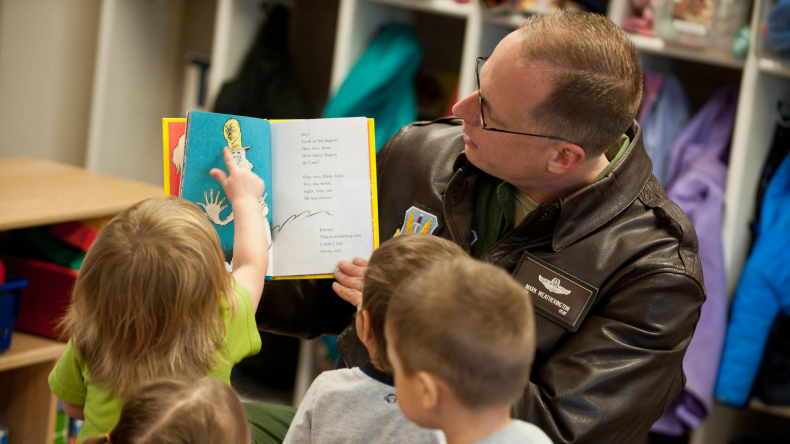 It is difficult to make children read regularly. Parents often face this challenging task to develop a good reading habit for their children. If a child develops reading skills from an early age, he or she will have a bright future. For this purpose, the ability to comprehend and interact efficiently is important and must be introduced at an early age.
Your child will develop a passion for reading if he or she figures out how to make reading interesting. This way, children will foster healthy reading habits, and make reading easier. The secret to promoting children's reading habits is to read with them from an early age whenever you get time. Through reading often together, your child will learn the delights that reading can offer, encouraging him or her to grow a reading habit.
Each child develops reading habits differently. Some children might have a deep passion for reading, and some might not. If your child is not passionate about reading. As parents, you can take a variety of different approaches to inspire your child to build a reading habit.
2. Guide Your Child's Reading
Give your child a story to read, or read a story to them, based on the reading skills of your child. Teach your kids to find favorite or interesting parts of the story until the story is completed. It will encourage children to select words and intrigue them to move to the next section of the story. When you help out your child to read, your child is bound to develop a good reading habit.
3. Read Stories Daily
Expose more reading to your child. This will help them to make reading a daily habit in their lives. With every story, a child is confronted with new lessons in life. You can use Epic for the "Listening" portion of Daily 5 using Read-to-Me and Audiobooks.
4. Make Reading Activities Fun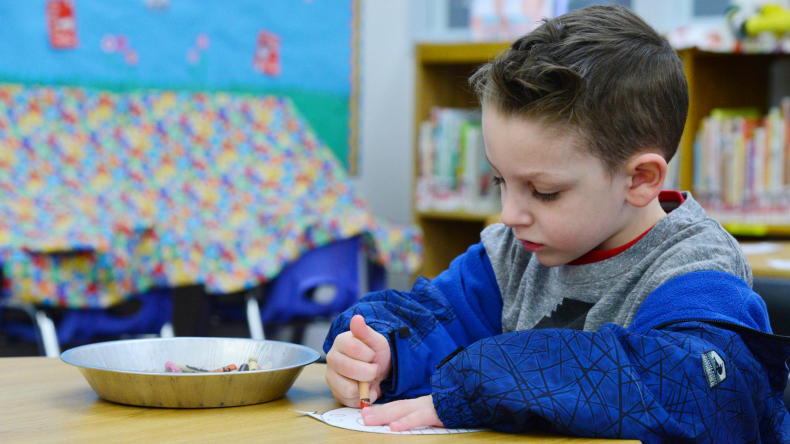 Make reading fun for your child. If your children like to watch movies or play games, it's completely fine. Let your child read game guides if he or she likes to play games. The goal is to make reading fun. The more enjoyable reading appears to your child, the more they will read and develop a reading habit. Kids develop a habit if they like the activity. Therefore, figure out what's fun for them and use that to help them develop a reading habit in the process.
5. Utilize Technology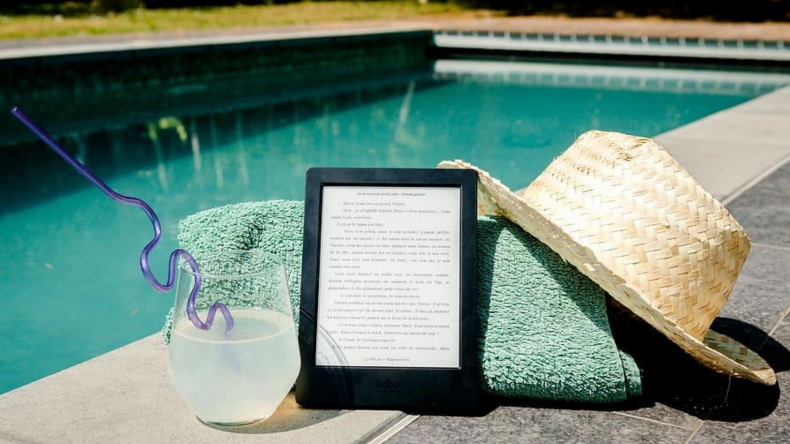 Technology is bringing a great change to the methods of reading. It can have a positive outcome on kids and their reading habits. When children see things like tablet e-readers, they feel more confident about reading. This can be due to the fact that children nowadays are tech- and gadget-savvy. It's easier to build confidence in kids with the use of technology and you can use it to enhance kids' reading skills.
For example, you can use e-readers to improve your child's reading habits. If your child faces difficulty reading, each sentence can be adjusted in terms of length to improve their reading skill.
E-readers serve a great purpose in doing so. Many children have reading disabilities, e-readers can help them out with the cause. Reading habits are observed over time in some children. Give them time to grow, there is no need to rush.
Epic helps children to easily access digital books according to their needs and preferences.
6. Make a Reading Zone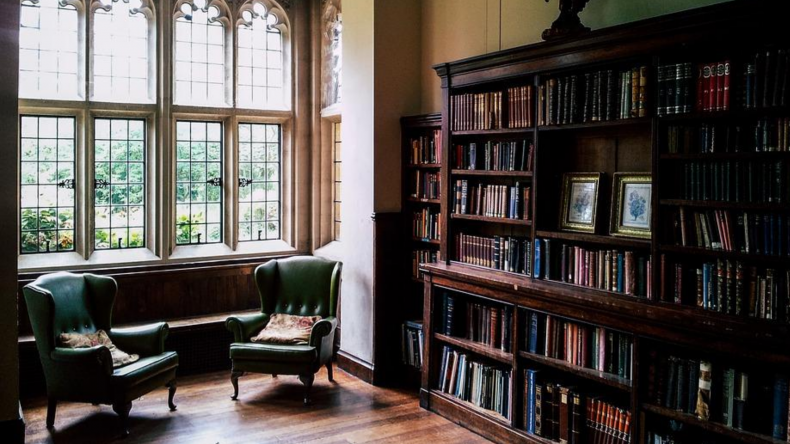 Give your child the space he or she needs to help them read. The reading zone must be comfortable enough for your child to enjoy reading. You can place fun accessories around or a bean bag chair and a variety of books for your child to find the comfort zone.
Make the experience as relaxing as possible. It's always a creative idea to create a library at home. This will also help your child to find a comfort zone of reading.
7. Reading Should Exist Everywhere
Make your child realize that reading is not just incorporated within books. Reading exists everywhere whether in road signs, game manuals, or movie names. When they come to understand the importance of reading everywhere they will eventually grow a reading habit. Don't let them think reading happens only at schools. It can happen everywhere, starting from home to the streets.
8. Be a Role Model
As parents, be your child's role model when it comes to reading. Try to read in front of them often. Watching you read will encourage them to develop a reading habit. Ask them to join you with their favorite book when you are reading.
9. Connect Books to Real Life
If your child is having difficulty reading something, help them out. Show them the connection between the lessons learned from books and how it impacts real-life. When children find the bridge between real-life experience and reading books they tend to show more interest.
10. Stock on Reading Materials
Stock up your home with plenty of reading materials. The more easy access you give your child to reading materials, the more they will be fascinated. Kids with a large set of reading materials develop a habit of reading. Inspire your children's reading habits by getting a wide selection of creative books and magazines from Epic. Epic's picture book and chapter book library lists are a great place to start stocking on reading materials!
11. Discuss Reading Materials
When your child is done reading a book, ask what his or her opinion is about the book. Briefly discuss the lessons he or she has learned. This will help your child to improve comprehension ability. Try to make reading a family activity where everyone reads something and discusses it.
12. Make Reading at Night a Habit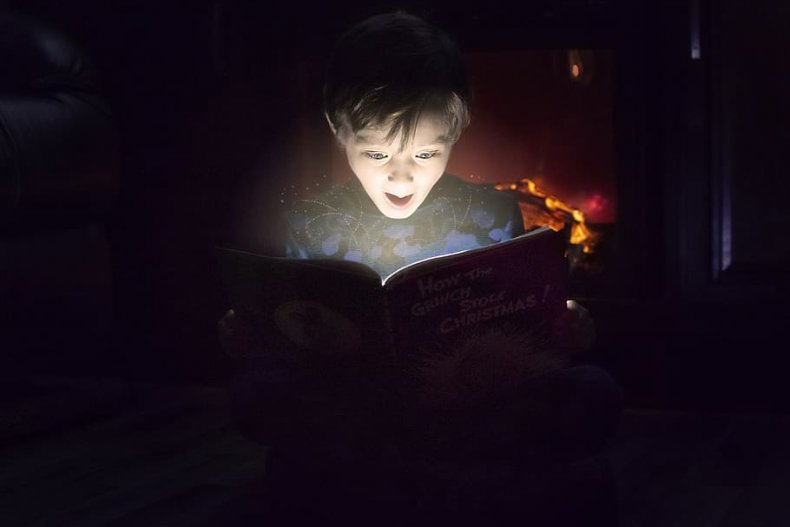 Children are often intrigued if reading is a part of their night-time routine. They can link reading with relaxation in this process. Epic offers various reading materials for read-aloud, shared reading, and independent reading time.
13. Encourage Your Child to Re-Read Favorite Books
You may get bored of talking about the same story repeatedly, but your child may enjoy it. Kids want to discover points in the story or the images that they skipped the very first time. Re-reading often gives them the ability to relate the terms they read in books to the words that they hear in real-life. Your child may actually consider reading the text to you.
From a superhero's lair to a dragon's cozy cave to unexplored dimensions of the multiverse, there's no limit to where Epic Originals will take you! With these fun, engaging stories, your child will never be far from their next exciting reading adventure.
14. Learn About Your Child's Reading Pattern
Your kids always look up to you. So take the time to understand their reading skills. You must have a little bit of knowledge of what reading skills to expect from your child at different ages. Understanding this can help you support your child's reading skills.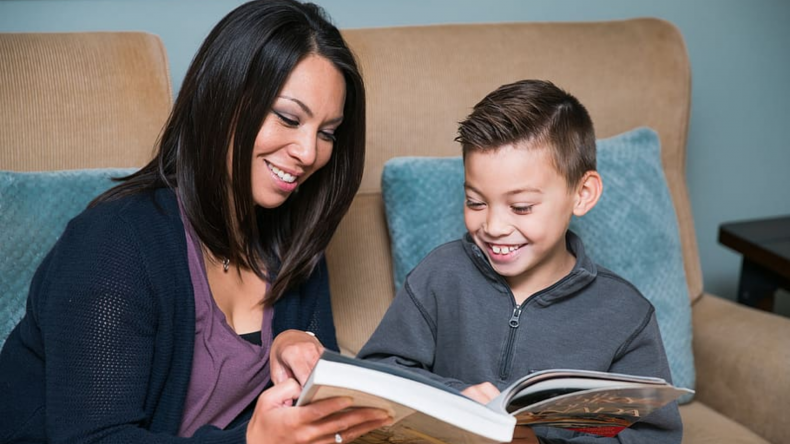 Final Thoughts
It's difficult to balance out every aspect of life. However, it must be done for a better and brighter tomorrow. You have to understand your children's need for reading, point them out, and work on them to allow room for improvement.
As parents, it always seems strange that your kids could so easily play games and watch videos on their mobiles, but the same is not being done for reading books.
Read full article here
https://www.newsweek.com/amplify/14-effective-ways-improve-your-childs-reading-habits